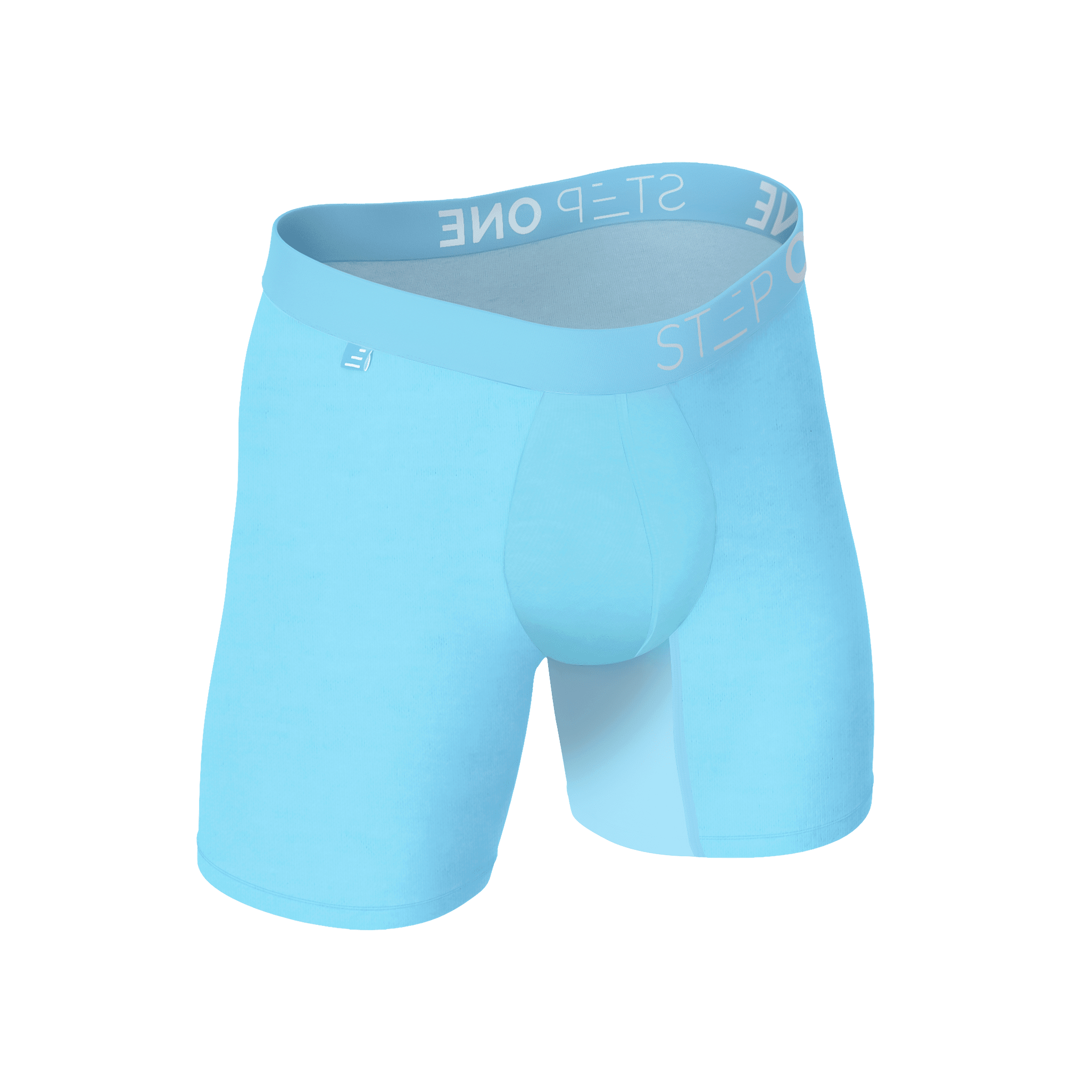 Crabs
Add
3 more

and save £

3

Excludes Sale Items
Are you tired of constantly adjusting your underwear throughout the day? Introducing our ultra-comfortable men's Boxer Briefs, specifically designed for guys with thicker legs.

Our First Pair Guarantee ensures that you'll love them or they're FREE. The 3D Comfort Pouch features a hidden elastic band that surrounds you perfectly, providing all-day support and comfort. Our UltraGlyde™ ride-up resistant panels ensure that your underwear stays in place, no matter what activities you're engaging in.

Made from a super soft bamboo viscose blend, these underwear not only feel amazing on your skin, but they're also environmentally friendly. The bamboo viscose material wicks away moisture, keeping you feeling fresh and dry all day long. Plus, our bamboo viscose is produced in a closed-loop system, making it a sustainable choice.

With 95% viscose made from bamboo and 5% spandex, these underwear offer the perfect balance of stretch and support. Mix and match sizes, colours, and styles to create your perfect multi-pack. Don't miss out on the ultimate comfort and support of our men's bamboo viscose underwear.
FREE shipping is available on all orders in the UK! International shipping is FREE for any order over £30. £4.99 for orders under.

We estimate that your order is dispatched from our warehouse in 1-2 business days. We've partnered up with Royal Mail to provide an unparalleled experience, and ensure you get your product on time.

**IMPORTANT**

Our team of stealthily trained Ninja's will endeavour to dispatch your order from our warehouse ASAP. You will receive a notification when the package leaves our warehouse and is then placed in the lovely hands of Royal Mail! This is us highlighting that we don't deliver your shiny fresh amazing Step One ourselves, it's typically Royal Mail or other providers, which are out of our control.

If we hear of any delays through the Royal Mail network or other providers we will do our utmost best to advise you as soon as we become aware of any delay.

Please also note that during major events such as Black Friday or Mid Year sale, these shipping times can be longer. 

Thank you for being a legend and buying a pair of life changing, super-soft, anti-chafe, reduced ride-up, minimal adjustment, organically grown and FSC certified, 55,000 5-star reviewed .... Step Ones. You'll love em. Promise.
30 Day First Pair Guarantee

We are so confident you'll love your Step Ones, we'll give you a FULL REFUND on your FIRST PAIR if you don't like them for whatever reason.
What makes Step Ones special?
Ultraglyde™ panels
These friction resistant panels come with anti-chafe technology, so they prevent leg ride up and stop those awkward moments of re-adjusting in public!
3D comfort pouch
There's a hidden piece of elastic around the pouch to surround you and your boys perfectly, keeping everything neatly in place!
Super soft bamboo viscose
This organic material, produced in a close-loop system, wicks away sweat and moisture and allows you to breathe all day long!